Dirk's professional Accordion Tuner v2.3
AKKOtune Compact tuning table


The air pressure can be manually adjusted on the front panel. Instant switching between push and pull is as easy as turning a knob.

The pitch of a free reed depends on the air pressure. If the air pressure goes up, the reed's pitch goes down and vice versa. When tuning reeds, an accurate and constant air pressure is most important; particularly for beating reed sets. Pulling and pushing air pressure have to be the same.


AKKOtune Modular tuning table upgrade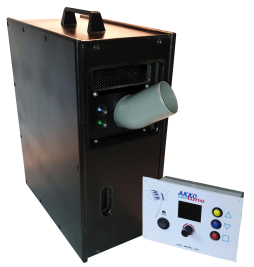 AKKOtune Modular
Upgrade your existing tuning table with electronically controlled air pressure.
For tuning sensitive reed instruments such as accordions, bandonions or even mouth organs it is critical to apply consistent but adjustable air pressure. It is difficult to provide this with hand or foot driven bellows.
The AKKOtune modular system can now provide this missing vital capability for your tuning table using modern processor-controlled technology.
The system consists of several modules:
Pumped air generator with hose connection
Control unit with colour display
Blow hole flange for your existing tuning table
Two inch air hose
Course week 'Piano Tuning for beginners'
HOHNER Harmonica Tuner v5.0
Dirk's Chromatic Instrument Tuner v1.3
Free Dirk's Guitar Tuner v3.4
Free Dirk's Metronome v1.2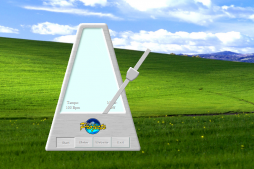 Dirk's Metronome
This metronome has a pendulum that swings exactly on the beat and produces 'tick tack' sounds.